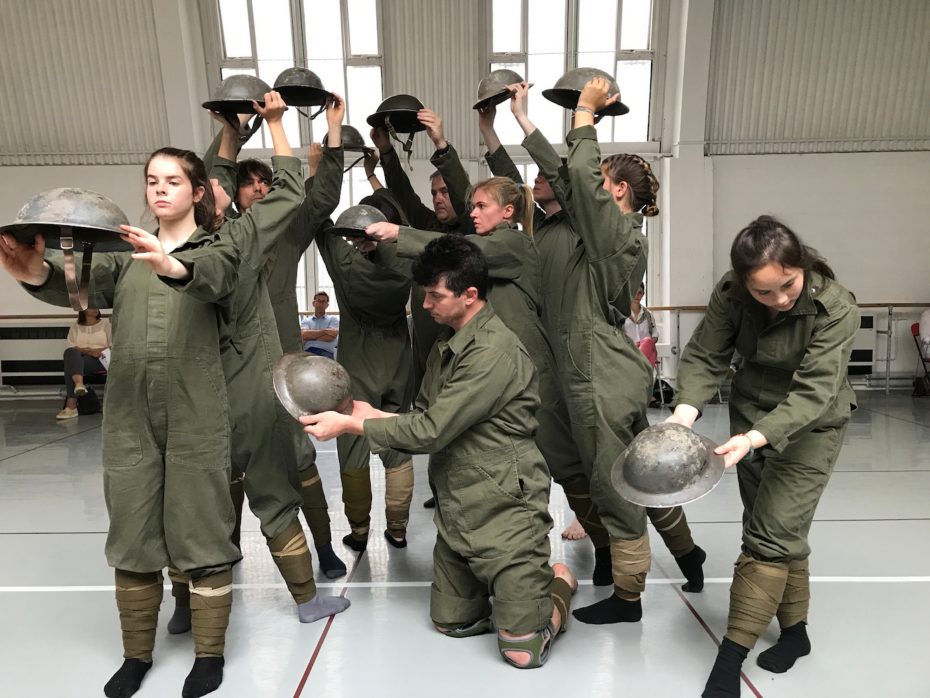 Remember was an intergenerational piece of contemporary dance inspired by the First World War, following on from previous successful collaborations with Amanda Faber on site-specific performances Muster and Traces of War.
Artists Jemima Hoadley and Welly O'Brien choreographed the piece, working with the Soldiers' Arts Academy and military consultants Harry Parker and Peter Biggs, by drawing on experiences of the First World War as inspiration for the final performance.
Members of Candoco's youth group Cando2, university students and a group of veterans from recent conflicts performed the work at two public sharing events at The Place.
We did some improvisation tasks, we had to travel around the space as something organic then as something like a machine. I found the improvisation for the machine challenging because everything had to be very structured and secure which is hard to improvise. We then developed on the idea of a machine by putting shoes around the room and rearranging them like a machine. This exercise was really fun and enjoyable because we were able to partner up and use each other as part of the machine.