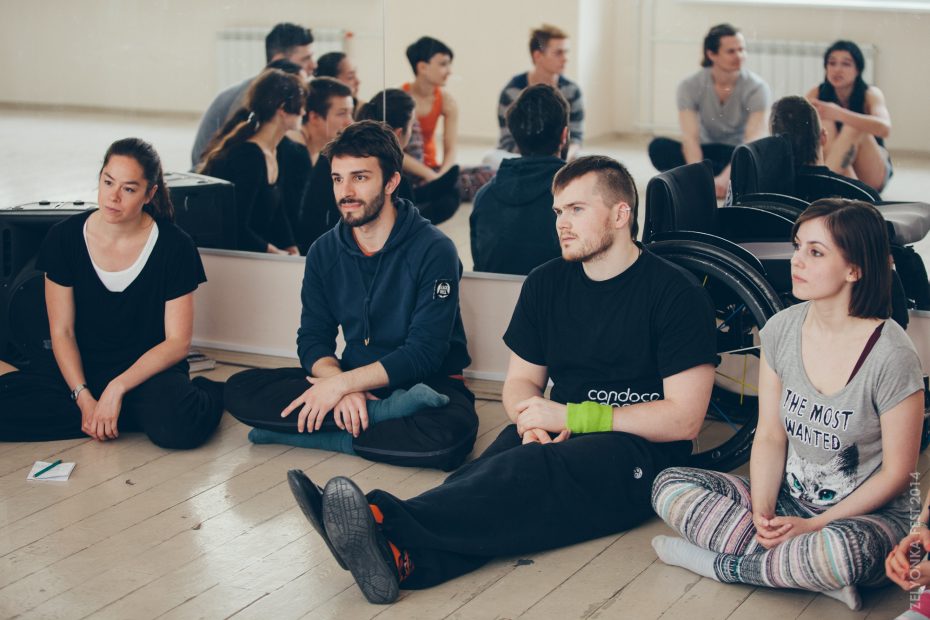 Candoco offers an annual Teacher Training Intensive workshop alongside other resources to support and inspire inclusive dance teaching.
Candoco's 2-3 day Teacher Training Intensive will:
Question perceptions of what best practice and inclusive teaching might be
Develop skills, communication and confidence in working with a diverse group
Inspire a spirit of openness and curiosity to find new ways of working
Nurture creativity so that students and teachers continue to learn and fulfil their artistic potential
Our next in-person Teacher Training Intensive has been delayed due to COVID-19. To hear more news from the Teacher Training Intensive, join our mailing list.
We run Teacher Training days or CPD workshops for schools, colleges or dance organisations to share our approach to inclusive practice and give participants an insight into the company's history and ethos. To book a Teacher Training workshop, contact our Learning team.
We also offer a resource pack for teachers, exploring Rafael Bonachela's And Who Shall Go to the Ball? This resource, specially created for GCSE level, supports teachers and students with a detailed insight into the creation process and the work including production credits, design and key movement motifs.
DVD includes:
Two excellent filmed versions of the work, one a wide-angle version to see spatial patterns
A step-by-step guide to four specific sections of the work as choreographic tutorials
Shots of the set
Thoughts and principles of adaptation
Accompanying the DVD, the Written Pack is made up of 3 key sections:
Introduction to Candoco
About the Work
How To – choreographic tutorials making teaching the work straight forward for teachers
Contact us to order your copy.
Professional Development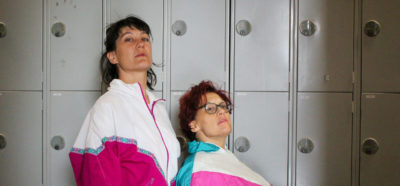 Projects
Performance
Professional Development
Team with No Name
Team with No Name is an intimate journey unfolding a 15-year friendship, in which two people are connected by the desire of a profound mutual understanding.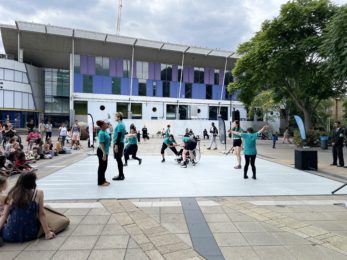 Projects
Workshop
Classes
Professional Development
Take Part
Burst! Taster Session
Would you like to get a taste of what Burst! is about this year?