Candoco's Professional Lab is an opportunity to work with artists to take risks, test new ideas and share practice facilitated and creatively informed by Candoco. Participants can expect an approach to inclusive dance that is unexpected, challenging and enriching.
Our Labs are open to disabled and non-disabled professional dance artists from around the world. Each year Candoco invites different guest artists to facilitate the Labs, which have a different focus and format to reflect the company's current creative influences.
Previous guest artists who have delivered our Labs include Dog Kennel Hill Project, Alexander Whitely, Anouk Llaurens, Nigel Charnock and Matthias Sperling.
Professional Development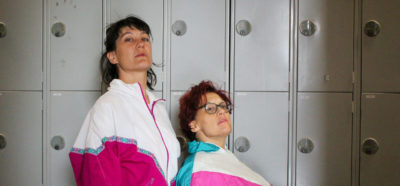 Projects
Performance
Professional Development
Team with No Name
Team with No Name is an intimate journey unfolding a 15-year friendship, in which two people are connected by the desire of a profound mutual understanding.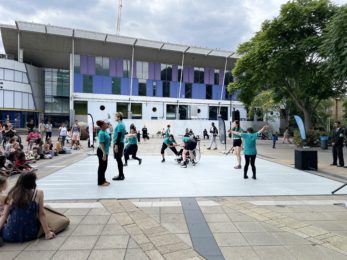 Projects
Workshop
Classes
Professional Development
Take Part
Burst! Taster Session
Would you like to get a taste of what Burst! is about this year?