The Argonauts – This film is not the show
Candoco Dance Company and Lost Dog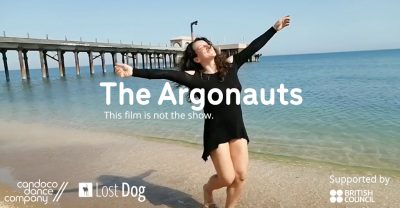 In June 2019, a group of disabled and non-disabled performers from the South Caucasus and Ukraine started rehearsals for a show that would become The Argonauts.
The project was the culmination of a 4 years cultural programme, 'Unlimited: Making the Right Moves', organised by Candoco Dance Company and commissioned by the British Council.
The Argonauts was created by Ben Duke from Lost Dog and Jemima Hoadley and Welly O'Brien from Candoco Dance Company.
It premiered in Tbilisi, and then toured the South Caucasus. The Argonauts was going to come to London's Southbank Centre and be part of LIFT 2020…It didn't happen.
This film is not the show.
Instead, it is a glimpse of the Argonauts in their home countries and a way of marking what should have been.
It was going to be unforgettable.
Thank you to all involved. We are unable to name The Argonauts individually. But each and everyone one of them was vital to the project and we honour their input. You know who you are. Thank you.
You can read reflections written by Welly O'Brien and Jemima Hoadley on our journal here.
Ben Duke, Lost Dog also reflected on what could have been during lockdown which can be read on their website here.