Professional Development Opportunities
Candoco Dance Company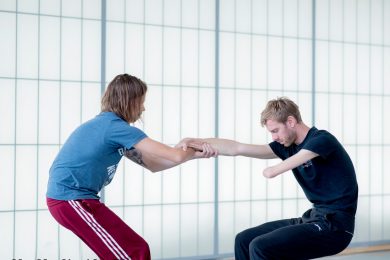 Candoco 2-day Teacher Training Intensive and 1-day Dancer Development Day, London in February. Places available to book now.
Teacher Training Intensive
15 – 16 Feb
Join us for a practical 2-day Teacher Training Intensive, exploring the fundamental elements of Candoco's approach to inclusive dance education. The Intensive will be led by Artistic Director Charlotte Darbyshire, Creative Learning Producer Tim Casson, Candoco Artist Kimberley Harvey and company dancers.
Dancer Development Day
29 Feb
A one-day workshop gives the opportunity to engage practically with Candoco's current touring repertoire and practices.
Through technical training, creative exploration and choreographic exchange, participants will dive into Candoco's inclusive working methods and current performance repertory.