Last Shelter
By Jeanine Durning
2021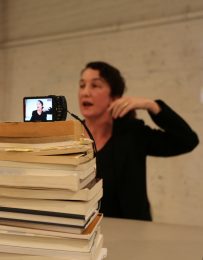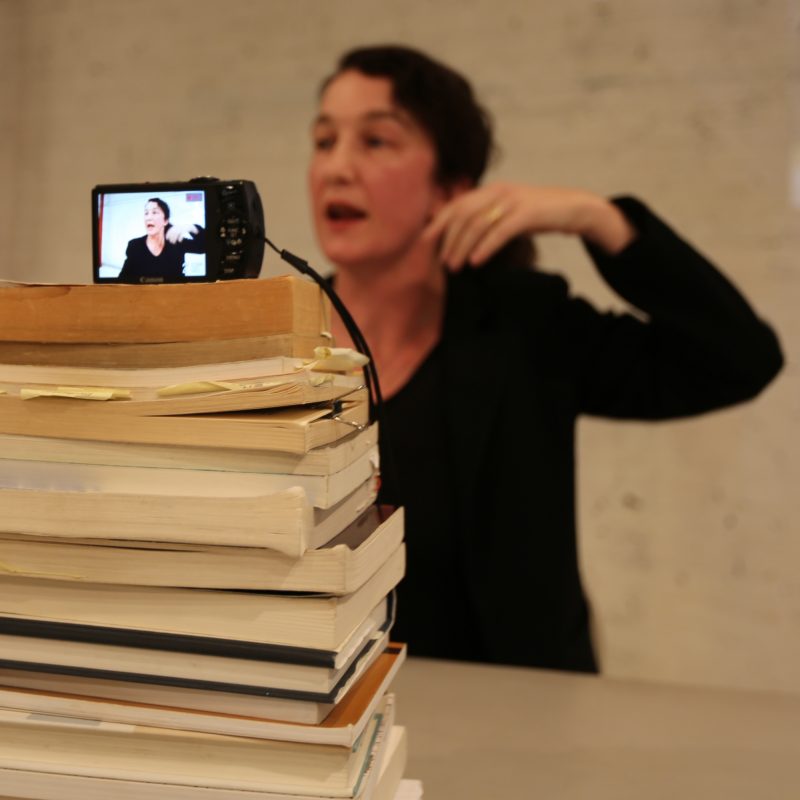 Work In Progress
Alpert Award winning New York based choreographer Jeanine Durning is currently making a new work on Candoco with the practice of nonstopping at its core.
Last Shelter is a performance experiment exploring the enduring human desire to build something together.
Working with precise materials within variable scores, Last Shelter unfolds uniquely for each performance, ever shifting,teetering at the edge of what could be, somewhere between individual agency and collective will. With rigour and care, the dancers surrender to and grapple with time, place and fate, finding temporary balance in provisional structures and makeshift meanings. With sound score by composer Tian Rotteveel, light design by Zeynep Kepekli, and set/costume design by Nicolai Hart.
" … the potential for philosophical revelation and theatrical disaster." The New Yorker
Choreographer's Notes
I began my research with Candoco in much the same way I have begun most projects in the last decade, with a practice I call nonstopping. At its core, nonstopping is a process of undoing through, paradoxically, nonstop doing. It works with uncensoring movement and speech as acts of freedom and imperative force and change.  Sometimes proposing impossible possibilities and acts of keen attention and urgency, the crafted decision-making of the Candoco ensemble in the midst of these proposals, in real-time is the foundation of this work, highlighting both precarity and precision. What strikes me about the Candoco ensemble is their intimacy, trust and generosity toward one another and this is a perfect place from which to interrogate choreography as a container for radical togetherness and transformation.
Production details
Choreographer
Jeanine Durning
Set/Costume Design
Nicolai Hart
Light Design
Zeynep Kepekli
Running Time
To be confirmed
Suitability
12+ (some bad language)