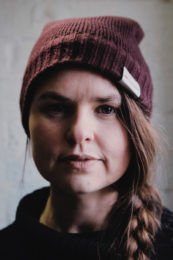 Laura Weston (she/her) is a London-based dancer, choreographer and director from Leicester.
Her practice and research ranges from dance and theatre, to film. Laura studied dance at Trinity Laban (BA, MA) and went on to perform in works by Sarah Michelson, Thomas Hauert, Rashpal Singh Bansal, Crystal Pite, Athina Vahla as part of Transitions Dance Company. She then spent some time in New York and continued working with Sarah Michelson performing in DOGS at BAM and Dover Beach at The Kitchen. 
Laura is the founder of STATE OF FLUX, a movement company who produces multidisciplinary work. Her latest project No Drinks on the Dance Floor: a love letter to the British nightclub dance floor celebrates Leicester's rich cultural history of dance floors and the spaces where people dance. The project culminated in an exhibition and live event at Curve Theatre, Leicester, and brought together stories from the dance floor and its communities through image, text, sound and film. 
Laura also shares her practice through various teaching and creative opportunities and has worked with dancers and movers in Bulgaria, Italy and London as well as teaching yoga and Pilates at her local community studio in Woolwich.