Introduction to Contemporary Dance in partnership with The Place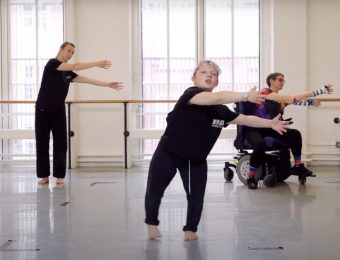 The series is designed for disabled and non-disabled participants.
Each session is approximately 20-30 minutes long and has been designed with small spaces in mind, making them ideal for use at home. Captions are available for each session.
As the series is recorded, you will be able to pause, rewind, re-watch as many times as you like to complete the exercises, moving through the sessions at your own pace and in your own time.
By the end of the series we hope you have discovered the joy that dance brings!
Price
Purchase all six pre-recorded sessions for £40
SAVE!
Fancy trying our other recorded series: Introduction to Ballet Technique, Introduction to Bharatanatyam, Introduction to Contemporary Dance Technique and Dancing all over The Place? Purchase two or more Introduction series and get 10% OFF*!
Get 15% OFF* when you buy an adult Introduction series AND a Summer 2022 Term adult enrolment in-person course. Click HERE to see Summer Term 2022 timetable.
Important: You can purchase the series by pressing on the blue Book Now button. Upon purchase you will receive a booking confirmation to your registered email address (please check your spam folder) with a link to the sessions and a password which you will need to access them. When you press on the link and enter the password you will be led to a page that looks like the image below.
Please do NOT pass this link or password on to other parties.