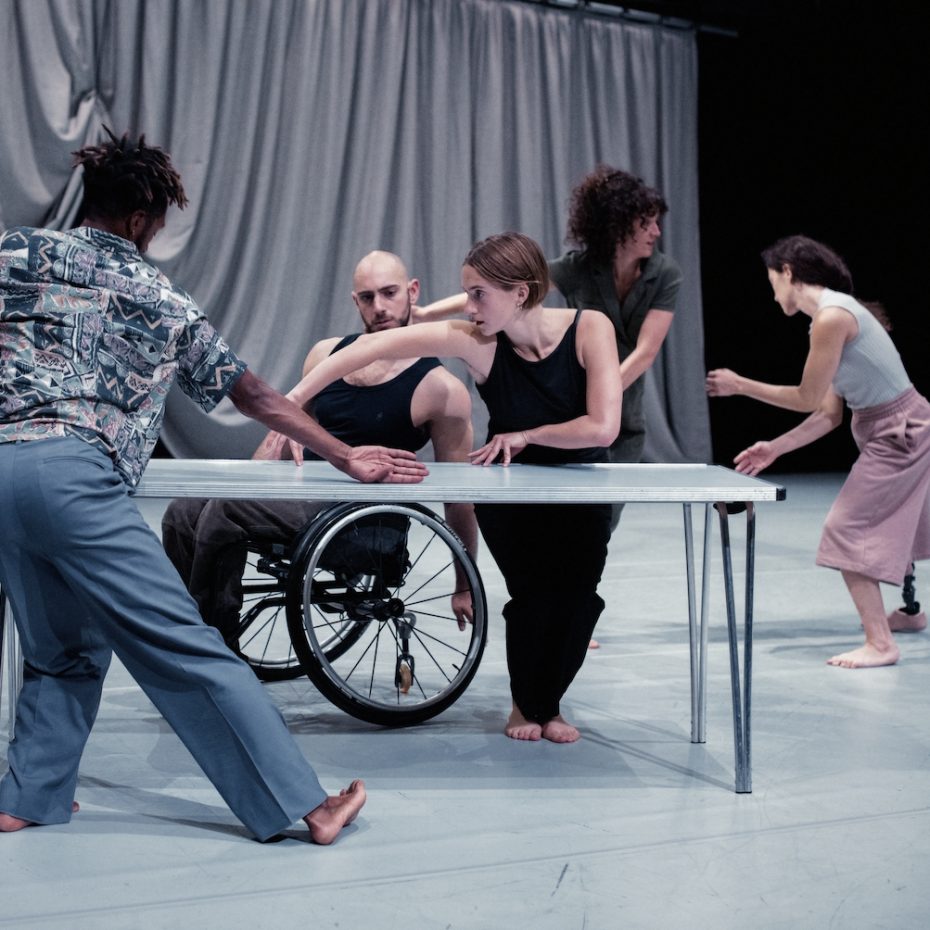 Embodied Insights into Last Shelter, Candoco's latest work by Jeanine Durning
Embodied Insights into Last Shelter, Candoco's latest work by Jeanine Durning
Thu 15 Sep 2022
Abu Dhabi
Presented in partnership with Dance Reflections by Van Cleef & Arpels
Discover acclaimed choreographer Jeanine Durning's choreographic concept of "nonstopping," a practice which forms the foundation of her work for Candoco, Last Shelter. Developed over twenty years, this tool uncensors movement and speech to allow dancers to make movements from a more subconscious, intuitive, or even essential level rather than from a learned or trained way.
This workshop will introduce participants to this practice and offer embodied insights into the 'micro-scores' and strategies used to build and perform this work.
Open to disabled and non-disabled dancers of all levels of experience, participants will have the chance to find out what it was like for company dancers to make the work and find their own creative voice and choice within it. This workshop will be practical so please wear loose comfortable clothing and be ready to join in. Observing only is not allowed but no previous dance experience is necessary.
Age & skill: 15+ Intermediate level with some movement experience