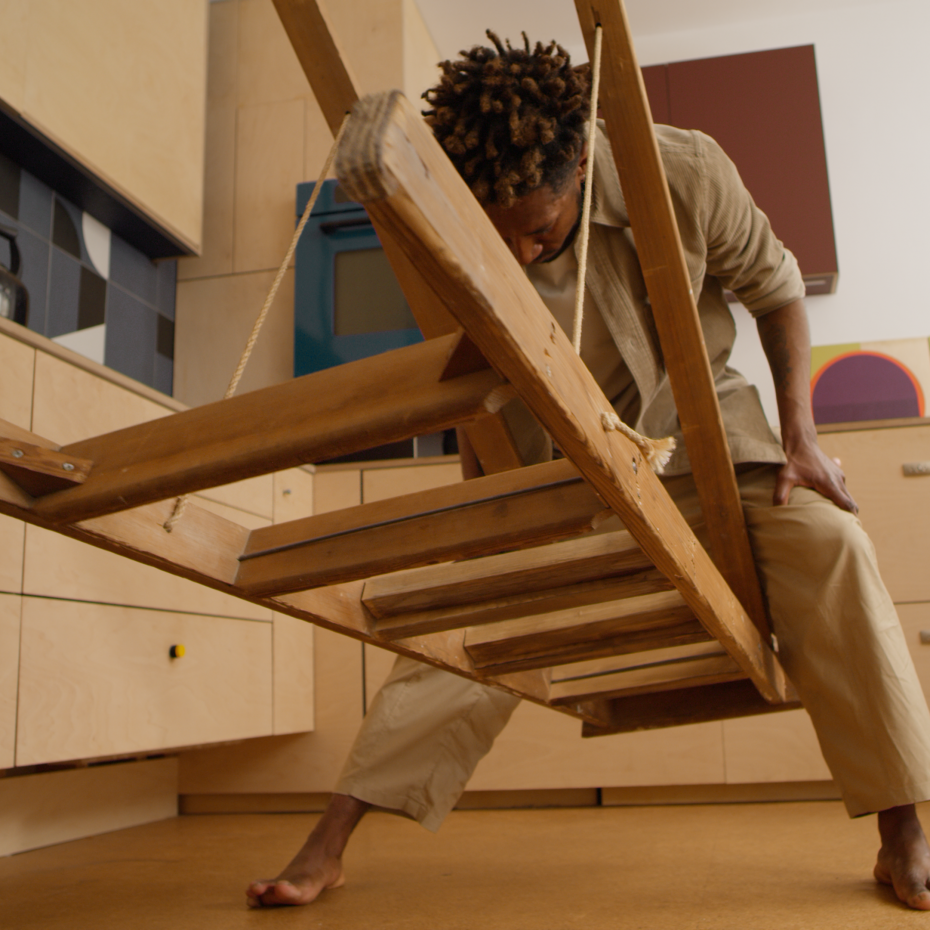 Jo Bannon and Charlotte Darbyshire in Conversation
Jo Bannon and Charlotte Darbyshire in Conversation
Tue 7 Mar
Sadler's Wells
Choreographer Jo Bannon and Artistic Director of Candoco Dance Company, Charlotte Darbyshire explore how we see, say, and sense the world around us.
Explore Jo's research into how different bodies, identities, and sensory perceptions impact how we experience the world around us.
The conversation takes its inspiration from Jo's current research Blind Magic. This explores the parallels between the hidden choreographies of sleight of hand magic shows, dance, and the lived experience of visual disability.
This work is at the meeting point of sensory awareness practices taught in dance training, the tactile sleight of hand techniques used within magic, and the overt and covert strategies (or crip expertise) used by visually disabled people navigating the world through senses other than sight.
This talk is presented by Independent Dance in partnership with Sadler's Wells and complements a weekend lab led by Jo Bannon, Holly Thomas and Katherine Hall at Siobhan Davies Studios exploring how we see, say, and sense the world around us.
The talk will be recorded and available in Independent Dance's Digital Library following the event.
Supported through public funding by the National Lottery through Arts Council England.