Congratulations Dame Arlene Phillips
Candoco Dance Company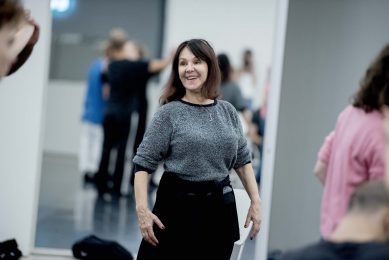 Arlene Phillips is officially recognised as Dame for her services to dance and charity.
And, how deserving of this recognition she is.
We have had the pleasure of working with Dame Arlene Phillips a number of times. You and I Know, choreographed by Arlene on dancers Laura Patay and Joel Brown in 2016, is a joyful piece to perform and to watch. With a pop music soundtrack and heartwarming love story, You and I Know toured all over the world and engaged huge crowds.  In 2018, we were asked to perform on a Strictly Come Dancing results show with the Strictly Pros. There wasn't another choreographer who could take on the challenge to seamlessly bring Candoco's contemporary dancers together with the ballroom trained Strictly dancers for this momentous performance. Arlene, not only took on the challenge, she embraced the opportunity, worked harder than everyone else in the room and created a piece of dance that the nation adored.
Dame Arlene Phillips is an absolute whirlwind to work with. She has focus, immense skill, huge ambition and bags of energy. We are forever grateful to her for her generosity, kindness and creativity and for always believing in us.
Congratulations to the legend that is Arlene Phillips, a genuine star.