BBC Dance Passion
Candoco Dance Company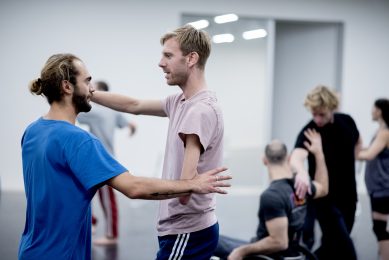 Candoco Dance Company took part in the BBC #DancePassion Live Day.
Observe their company class as they prepared for a day's work.
The rehearsal was lead by Susanna Recchia, Candoco's Research and Rehearsal Director. With live music performed by Ronen Kozokaro.
Click the video below to go through to the BBC website to view.
A full transcript can be downloaded here.
Companies from across the UK come together for an on-air and online celebration of dance.