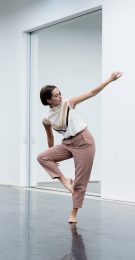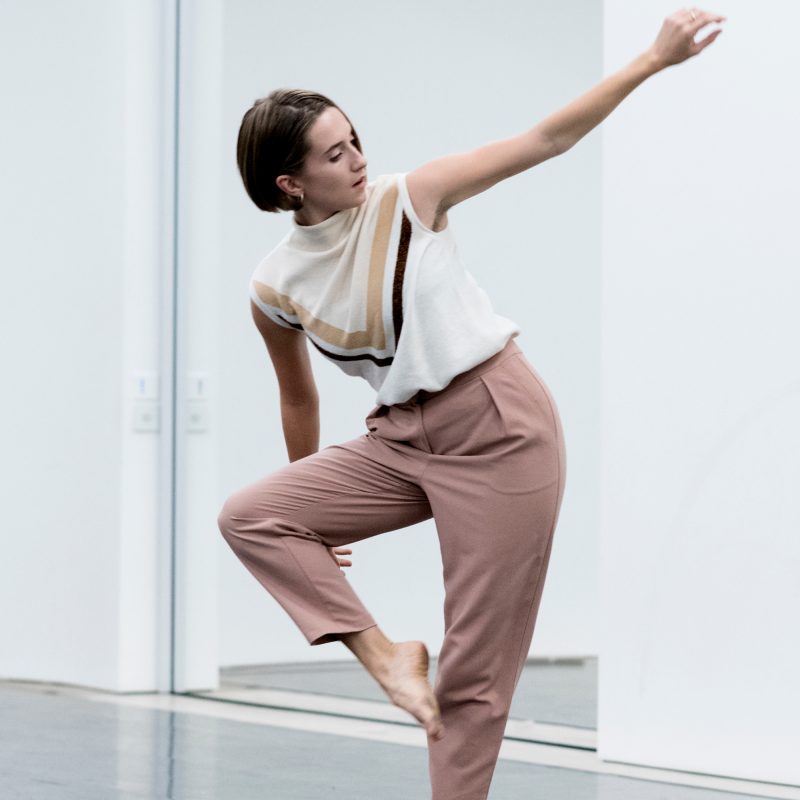 Olivia Edginton is a dance artist living and working in London.
Olivia joined Candoco in 2017 for the creation of Face In by Yasmeen Godder, and has since performed the work of Jérôme Bel, Hetain Patel, The Trisha Brown Company, Eun-Me Ahn and Theo Clinkard. 
Olivia is a performer who also collaborates, choreographs, and performs in other capacities and contexts with artists on dance projects in Norway, Switzerland and the UK. She has notably shared her work at London's ICA, Siobhan Davies Dance and Gallery 223.
Originally from Edgworth, Bolton, Olivia began dancing tap and modern in 1998. She went on to study Contemporary Dance (BA) at Laban (2012-2015) and then completed a Masters in Dance Performance with Transitions Dance Company (2015-2016). During her studies she worked with Dog Kennel Hill Project, Anna Williams, Kate Johnson and Matthias Sperling.
Curious and charged, Olivia approaches her work with emphasis on the thinking, remembering, moving political body.
In touring with Candoco I have become fascinated by how the experience of the performer and audience can be that of shared witnessing and visibility. 
Olivia describes herself as follows: Liv is a white, short/slim woman with a light brown sharp bob.