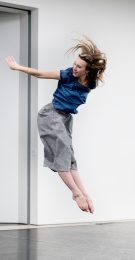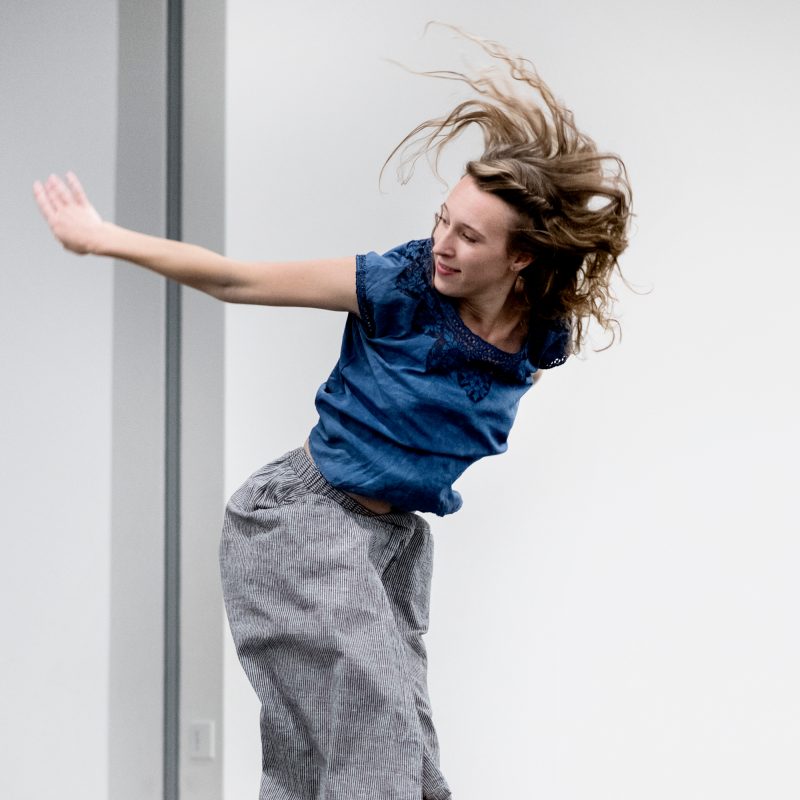 Megan grew up in Worcestershire before moving to London to complete her dance training.
Since joining Candoco in 2015 to create Alexander Whitley's Beheld, Megan has performed work by Thomas Hauert, Hetain Patel, Trisha Brown, Yasmeen Godder and Theo Clinkard.
While training at Trinity Laban, Megan performed at the Tate Modern with Trisha Brown Company as part of their Early Works programme and worked with Rosemary Butcher and Tony Thatcher. She graduated in 2011 and continued her studies, as a member of Transitions Dance company, receiving a masters in 2012 in dance performance.
After leaving education, Megan continued to perform and collaborate in mixed art settings as a member of the London Soundpainting Orchestra, On the Roof collective and The Mostly Everything People, working closely with musicians on live composition performance. In 2014 she worked for Yvonne Rainer, performing her celebrated works Trio A and Chair Pillow, as well as the UK premieres of Diagonal and Talking Solo.
Megan loves teaching and as a freelancer enjoyed working for London based charities; Bede House and Community Focus, as well as teaching for Stopgap Dance Company as a creative learning associate.