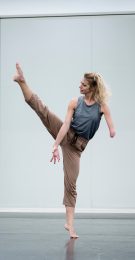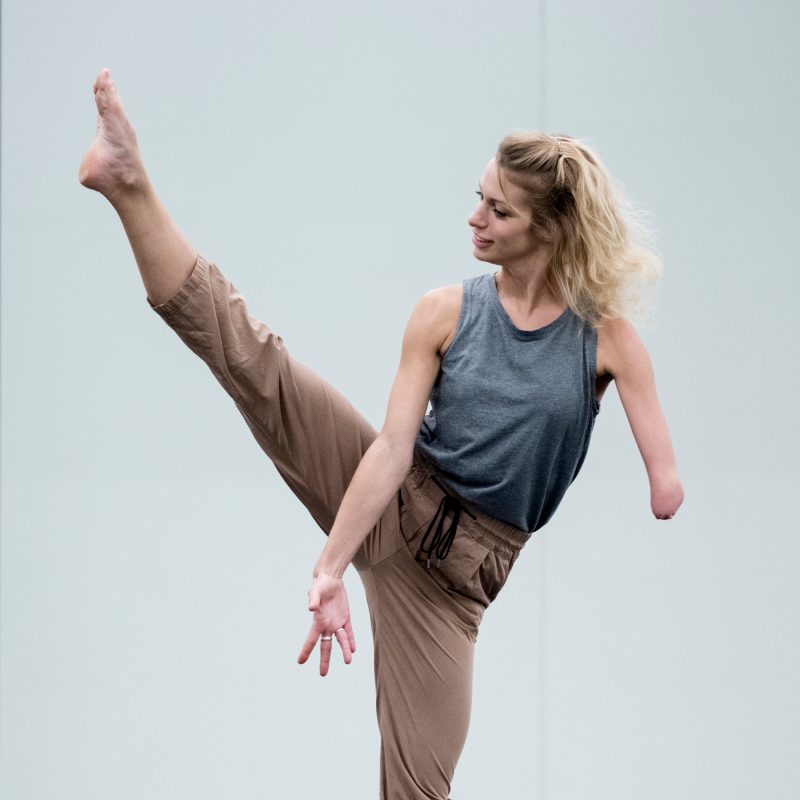 Laura is a French dancer who moved to London in 2014 to work with Candoco.
Laura joined Candoco in July 2014 and has since worked with Hetain Patel, Alexander Whitley, Thomas Hauert, Abigail Yager from Trisha Brown Company, Arlene Phillips, Yasmeen Godder, Eun-Me Ahn and Theo Clinkard.
Laura attended the Conservatoire de Lyon and the EPSE Dance School in Montpellier. She studied contemporary dance, ballet, as well as hip-hop, developing her practice with Rudy Bryans and Anne-Marie Porras. Laura worked with Murielle Bellin for the creation of Climats and with Isabelle Sissmann-Missal for the creation of E-moi. She has also performed in a number of short films including Heartbeat for the Des Arts//Des Cinés festival and a music video for the band Barrio Populos Thèmes Piétinés. Laura choreographed the dance film Lost in the Dust, in collaboration with her partner.
In 2013 she worked with Nieke Swennen for the European project Integrance in collaboration with Micadanses, Stopgap Dance Company, Platform-K and Indepen-dance 4. In 2014 she created and performed Just a Dancer choreographed by Thomas Noone.