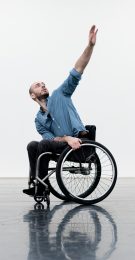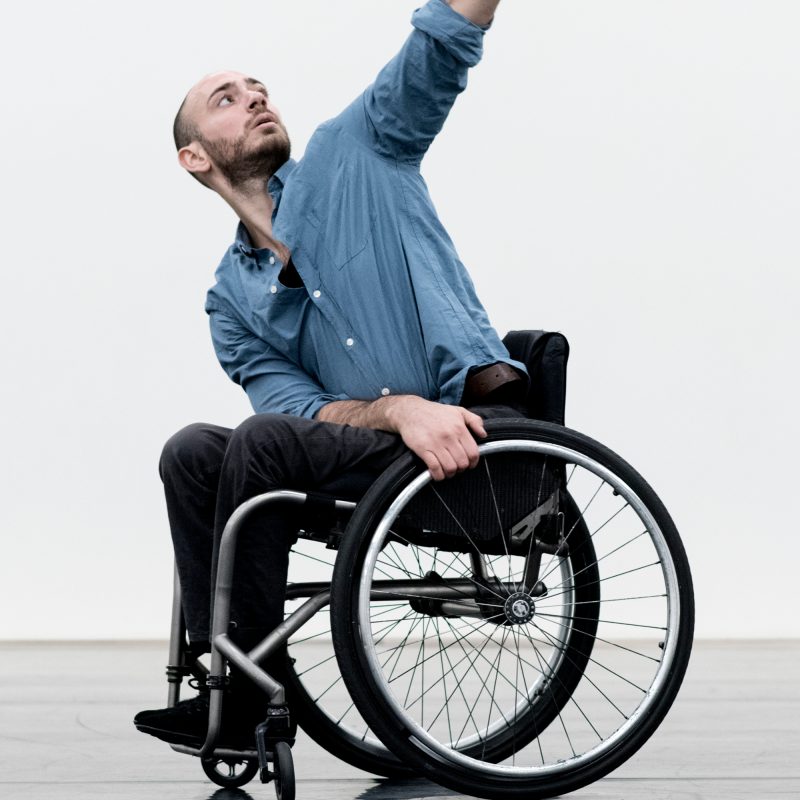 Joel Brown is a dancer and singer/songwriter from the United States.
Joel moved to London from the United States to join Candoco in 2015 for the making of Beheld by Alexander Whitley. As part of the company, Joel has performed the work of many incredible choreographers, including Arlene Phillips for the duet You and I Know, Yasmeen Godder and Trisha Brown.
Prior to dancing with Candoco, Joel studied music at the University of Utah from 2008-2011 and toured extensively throughout the USA and internationally with Brown-Rice Productions and AXIS Dance Company from 2011-2014. He has performed works by and collaborated with choreographers such as Yvonne Rainer, Marc Brew, Victoria Marks, and Graham Brown.
Joel was a guest performer on BBC's Strictly Come Dancing with Candoco in 2018 and on FOX's So You Think You Can Dance (Los Angeles, CA) with AXIS in 2012.
He has produced two solo music albums, In Retrospect and From the Dance Studio, and composed for Graham Brown's Apple Falling (2013) and You (2015).
As an independent artist, Joel has created a duet, 111, One Hundred and Eleven, in collaboration with Eve Mutso, former Principal with Scottish Ballet. 111 received high critical acclaim at Edinburgh Fringe, 2019.
He was nominated for an Isadora Duncan Award for Outstanding Individual Achievement in Performance in 2013.
Joel is very excited for Candoco's production of The Lost Thing, in collaboration with The Royal Opera House. Joel will be both a singer and dancer as the protagonist, Shaun. Directed by Ben Wright with music composed by Jules Maxwell.