Ben Wright
Artistic Co-Director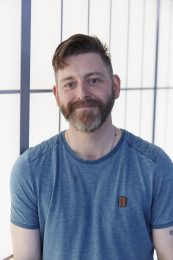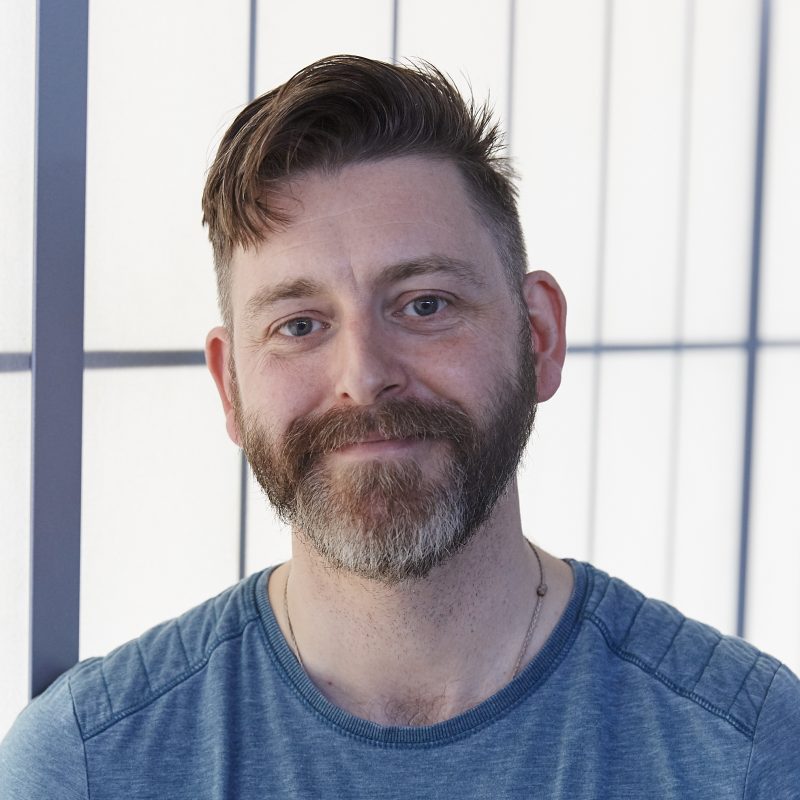 Ben draws on his experience as an
independent choreographer working in contemporary dance, Opera and Theatre
to his role as Artistic Co-Director.
Ben trained at The Ballet Rambert School of Ballet and Contemporary Dance and worked primarily as a performer between 1991 – 2006.
He was the Associate Artistic Director for Skånes Dansteater from 2014 – 2017 and continued to work as the company's resident choreographer until Autumn 2018. His choreographic work for the ensemble includes: To find a way with one another (2018), Spectrum (2017), To see the world while the light lasts (2016). The Feeling of Going (2015) – a fully orchestrated staging of Icelandic pop legend Jonsi's album GO which was recently filmed for Scandinavian Television and an international digital release. Other work for the company includes Enhancements to the experience of walking together (2014) for Wånas Sculpture-park, Small Acts, The Ghost Spot and A Summoning in collaboration with Muisca Vitae (2010)
In 2008 he launched his own company bgroup creating The Diminishing Present (2008), About Around (2009 – 2010), The Lessening of difference (2011) and Just As We Are (2013) for the ensemble. In 2017 he premiered his latest work for the group Point Of Echoes after receiving the first ever UK Rural Touring Dance Initiative commission.
Other choreography Credits in Opera and Theatre include: Boris Godunov (The Royal Opera House); The Insatiable Inflatable Candylion (National Theatre Wales); La Boheme (Washington National Opera); My Night With Reg (Donmar Warehouse/West End); A Midsummer Night's Dream, Privates on Parade (Michael Grandage Company); The Perfect American, Sunken Garden (ENO); The Marriage of Figaro and Knight Crew (Glyndebourne Opera); Don Giovanni (The Metropolitan Opera); Betrothal in a Monastery (Opera- Comique Paris); Cunning Little Vixen and Rigoletto (Grange Park Opera); Romeo and Juliet, A Midsummer Night's Dream, The Adventures of Mr Broucek (Opera North); Faust, Dead Man Walking, Macbeth, La Vie Parisienne and La Fanciulla del West (Malmo Opera); Twelfth Night (Donmar West End); Tobias and the Angel and In the Red and Brown Water (Young Vic).
Other directing credits include: The Walk from the Garden (Salisbury International Festival); An Audience with Adrienne; A Night at the Opera (Bayerische Staatsoper Festival)
During his performing career Ben toured the USA with Sinner for Stan Wont Dance and worked for Adventures in Motion Pictures, Ricochet, London Contemporary Dance Theatre, RichardAlston and Amanda Miller. He danced in repertoire by the likes of Mark Morris, Stephen Petronio, Christopher Bruce, Angelin Prejlocaj, Russell Maliphant, Aletta Collins and Improbable Theatre's Phelim McDermott.
In 1995 he co-created the Role of the Prince in Matthew Bourne's Swan Lake and performed the role in seasons throughout the UK, London's West End, Los Angeles, Broadway, Japan and Korea. As an actor, Ben joined Nicholas Hytner's premiere season of His Dark Materials at The National Theatre in 2004, where he created the role of the Golden Monkey.
Ben is also an experienced independent teacher, regularly mentoring younger artists, and teaching nationally and internationally. He has taught throughout the vocational training sector in Britain and for many of the UK's National Dance Agencies
As a choreographer, he has created student and post-grad work for Transitions Dance Company at Trinity Laban, Edge at The Place, Verve at Northern School of Contemporary Dance and Intoto at London Studio centre amongst others.
He was a 2016 Clore Fellow for Cultural Leadership.